Famous Black Poets You Need To Know
The black race over time has proved to the world as a whole, how excellently they can perform in all sectors available for participation in the world — poetry inclusive, thus giving birth to black poets across the globe, even despite the high level of racism they've been, they're subjected to – Racism; the cankerworm that has eaten deep into human flesh, thus serving as an obstruction to other races, from seeing the power and creativity embedded in the mind of the blacks. So herein, are a few famous black poets that you need to know.
The blacks excelled in every field and aspects, be it education, art, music, sport, business, economy, invention, entertainment, cultural and socio-economic activities, politics, to mention but a few.
Moreover, the blacks treasures and value their culture and practice their traditions efficiently. This however brought about poetry – a form of literature that uses aesthetic and rhythmic qualities of language. During its inception, in Africa, it was basically used to pass across morals. It was also used solely to magnify cultural values.
However, poetry in its modern-day form now has grown its wings more than this objectives and performs even greater functions than these.
The famous Black poets – both those in Africa and those scattered across the globe, as shown to the world how magnificently they can evoke a concentrated imaginative awareness of experience or an emotional response through language. Their poetry is an inspiration to generations and generations of poets and races that still face racism.
Mp3 Download | Mp3 & Mp4 Download | Mp4 Download | Highlights Download
Black poets have contributed powerfully to different sectors of the world and effectively made impacts in various areas.
Elizabeth Alexander, the poet who composed "Praise song for the Day" poem for the inauguration of President Barack Obama is the 1st one to receive the Alphonse Fletcher, St. Fellowship.
Her books: The Venus Hottentot, Body of Life, Antebellum Dream Book, America Sublime are quite famous.
Gwendolyn Brooks, the first amongst black poets to bag the Pulitzer Prize in poetry motivates the contemporary poets.
Lucille Clifton, the Afro-American poet known for her poems on spirituality, womanhood and African-American identity won the National Book Award.
Rita Dove, Jesse Redmon Fauset, Sawed Jones, Jean To omer and Langston Hughes are some of the greatest black poets.
Furthermore, below are some famous black poets:
1. MARY ANGELOU
Mary Angelou was born on April 4, 1928, in Saint Louis, Missouri and died May 28, 2014, in Winston-Salem, North Caroline, US.
She was an American poet, singer, memoirist, and civil rights, activist. She has been known as, and called "America's most visible black female autobiographer'.
Best known for her series of six autobiographical volumes of the book 'I know why the caged bird sings'. She was nominated for a Pulitzer Prize for 'Just Give Me a Cool Drink Of Water 'Fore I Diiie'.
Her book of poetry 'I shall not be moved' concentrates on racism. Also, 'Phenomenal Women' deals with the place 21st century.
2. GWENDOLYN ELIZABETH BROOKS
Gwendolyn Elizabeth Brooks was born on June 7, 1917, in Topeka, Kansas, US and died on December 3, 2000, in Chicago, Illinois, US.
Elizabeth was an American poet, author, and teacher. However, her work often dealt with the personal celebrations and struggle of ordinary people in her community. Brooks' first book of poetry, 'A Street in Bronze ville', was published in the year 1945.
She was the author more than 20 books during her 50 years career as a poet. Moreso, she also won the Pulitzer Prize for poetry on May 1, 1950, for Annie Allen making her the first African American to receive the Pulitzer.
The poet also won the Robert Frost Medal in 1989 and National Medal of Arts in 1995. Some of her famous books include 'Riot', 'In The Mecca', and 'The Bean Eaters'.
3. JAMES LANGSTON HUGHES
James Langston Hughes was born in Joplin, Missouri, on February 1, 1901, and died May 22, 1967, in New York City, US.
He was an African-America poet, social activist, novelist, playwright, and columnist. James moved to New York City from Joplin, Missouri to New York City as a young man, where he made his career.
Hence, he started to write to poems at the age of 13. He is best known for his works during the Harlem Renaissance and his writing, 'Harlem was in vogue'.
James' first poetry collection, 'The Weary Blues' was published in the year 1926. James played a huge role in gathering recognition for his community and giving it the status it possesses for today.
4. PHILLIPS WHEATLEY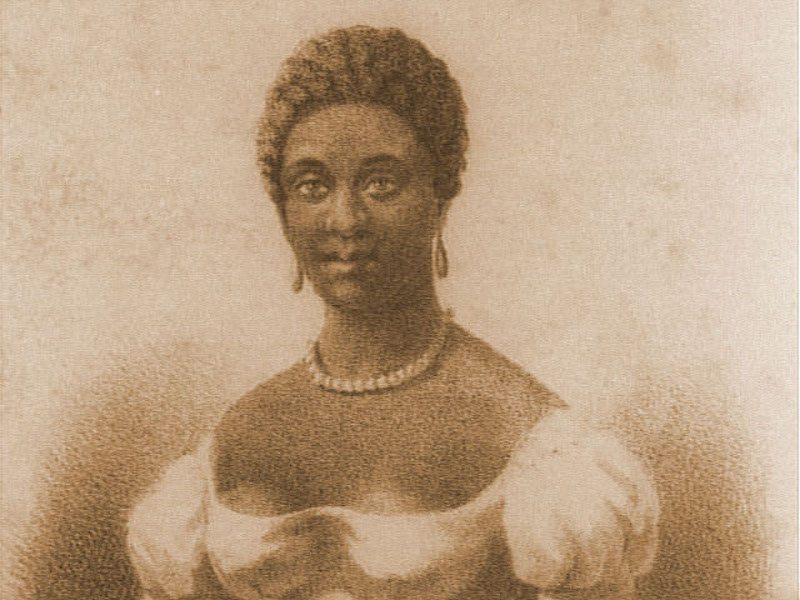 Phillips Wheatley was born in 1753, in (Gambia, Senegal) West Africa and she died on December 5, 1784, in Boston, Massachusetts, US.
She was the first published African-American female poets.
Rather unfortunately, Philips enslaved at the tender age of 8. This was what brought her to America in a ship named "Phillips" and was purchased by the "Wheatley" family of Boston. This tells us the precise story about her name.
5. NIKKI GIOVANNI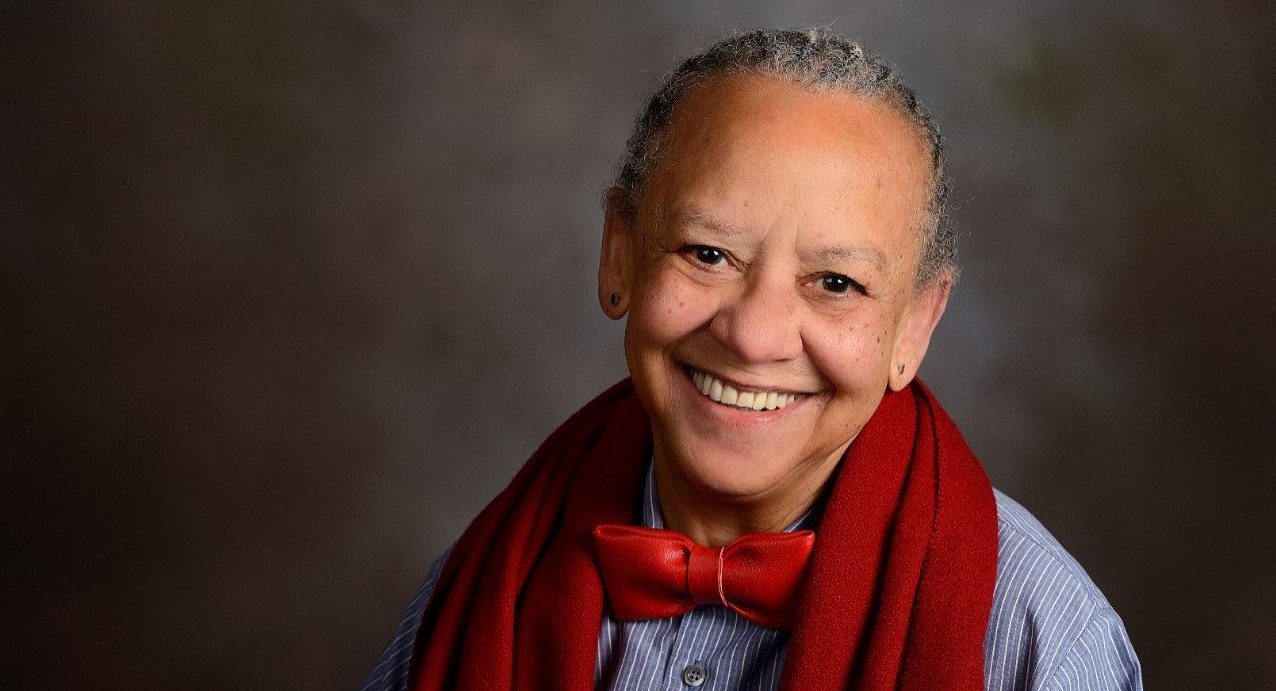 Yolande Cornelia "Nikki" Giovanni, Jr. was born on June 7, 1943, in Knoxville, Tennessee, US.
She is one of the world's most well known African-American poets, her work includes poetry anthologies, poetry recordings, and nonfiction essays and covers topics ranging from race and social issues to children's literature.
Nikki has won numerous awards, including the Langston Hughes Medal and the NAACP Image Award.
She has been nominated for a Grammy Award for her poetry album, The Nikki Giovanni Poetry Collection.
Additionally, she has been named as one of Oprah Winfrey's 25 "Living Legends".
6. RITA FRANCES DOVE
Frances Dove was born on August 28, 1952 (aged 66) in Akron, Ohio, US. From 1993 to 1995, she served as Poet Laureate Congress.
She is the first African – American to have been appointed since the position was created by an act of Congress in 1986 from the previous "consultant in poetry" position (1937–86).
Dove also received an appointment as "special consultant in poetry" for the Library of Congress's bicentennial year from 1999 to 2000.  However, Dove is the second African American to receive the Pulitzer Prize for Poetry, in 1987, and she served as the Poet Laureate of Virginia from 2004 to 2006.
7. AMIRI BARAKA
Amiri Baraka was born on October 7, 1934, in Newark, New Jersey, US and he died on January 9, 2014, in Newark, New Jersey, US.
He is previously known as LeRoi Jones and Imamu Amear Baraka. He was an African-American writer of poetry, drama, fiction, essays and music criticism. 
Amiri was the author of numerous books of poetry and taught at several universities. This includes the State University of New York at Buffalo and the State University of New York at Stony Brook. He received the PEN/Beyond Margins Award, in 2008 for Tales of the Out and the Gone.
8. PAUL LAURENCE DUNBAR
Laurence Dunbar was born on June 27, 1872, in Dayton, Ohio, the United States to parents who had been enslaved in Kentucky before the American Civil War, and died on February 9, 1906, in Dayton, Ohio.
He was an American poet, novelist, and playwright of the late 19th and early 20th centuries. Dunbar began to write stories and verse when still a child. He was president of his high school's literary society. He published his first poems at the age of 16 in a Dayton newspaper.
Much of Dunbar's more popular work in his lifetime was written in the "Negro dialect" associated with the antebellum South, though he also used the Midwestern regional dialect of James Whitcomb Riley.
CONCLUSION – Famous Black Poets
Over the years, in Africa and even across the globe generally, poetry as a form of art has taken wide cognizance, especially with the emergence of loads of Black poets, whose works are globally known – a few which were aforementioned.
African literature keeps catching the world unaware, and just another in its raw form – poetry, is hitting and reaching places earlier unreached. And herein we are happy to have mentioned alongside a brief biography of famous black poets you need to know.